Alejandro Guillier: "Ex-president Lula has not had due legal process"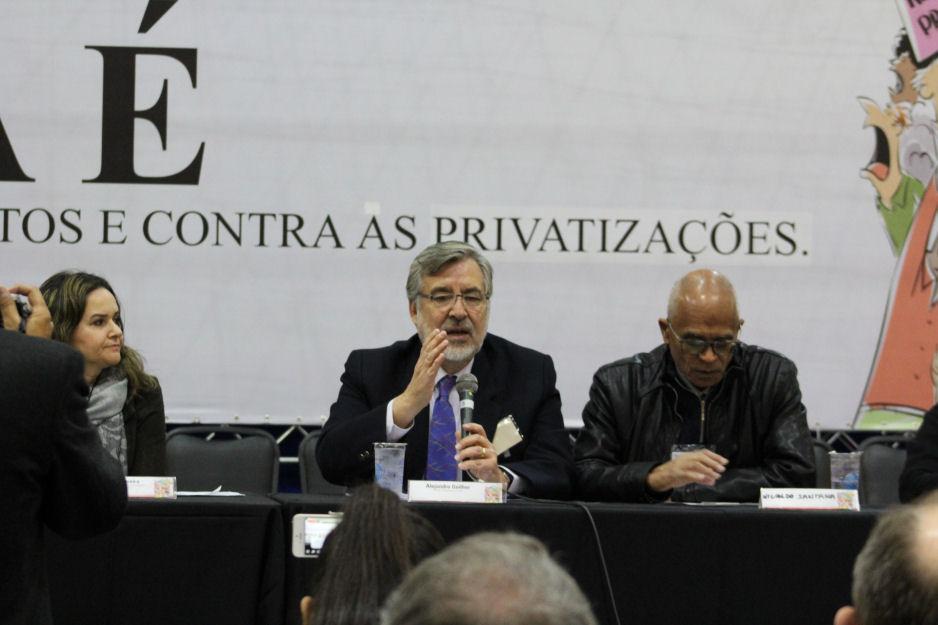 August 6, 2019
Photo: Victor Saveedra
The senator and ex-candidate in Chile's presidential elections, Alejandro Guillier, expressed his concerns in regards to the state of affairs of democratic regimes in Latin America and defended Lula this Saturday (3rd August) during the 21st National Conference of Bank Workers in Brazil.
"Brazil is going through a democratic setback and Chile cannot remain indifferent to that situation. As it was known in the last weeks, ex-president Lula has not had due process and was victim of an operation that used fake news. In spite of the matter being limited to justice, it seems prudent, as a senator of another country, remain in silence. However after well known press publications revealed the actions of judge Moro and the prosecutors, there is o doubt that justice in Brazil has been used for political purposes. That ruins democracy", declared to about 500 delegates present in the conference.
Vaza Jato*
The revelations Guillier is referring to are the publications of the website The Intercept Brasil, which has been providing proofs of the plot between the ex-judge Sérgio Moro, prosecutor Deltan Dallagnol and the Car Wash task force to silence Lula and prevent him from running for the presidential elections of 2018.
Provided by an anonymous source, the material shows how Ségio Moro subverted his role as a judge at the time to act as an advisor of the prosecution in collusion with Dallagol, as well as the political and ideological motivations of the conduct of the task force´s prosecutors. And also to the point of suggesting the help of the Supreme Court for the prosecution, in the names of the judges Luiz Fux, Luís Roberto Barroso and Edson Fachin. Revelations show an environment of complete absence of political and technical exemption that those in charge of the operation have always striven to show off.
With information from Carta Maior and newspaper La Tercera | Translated by Maurício Pupo, Rede Democrática Brasil – Montreal.
*[NdT: Vaza Jato: as the leaking scandal involving judges and prosecutors is called in Brazil, meaning Leak Jet]