Brazilian social movements demand Lula's release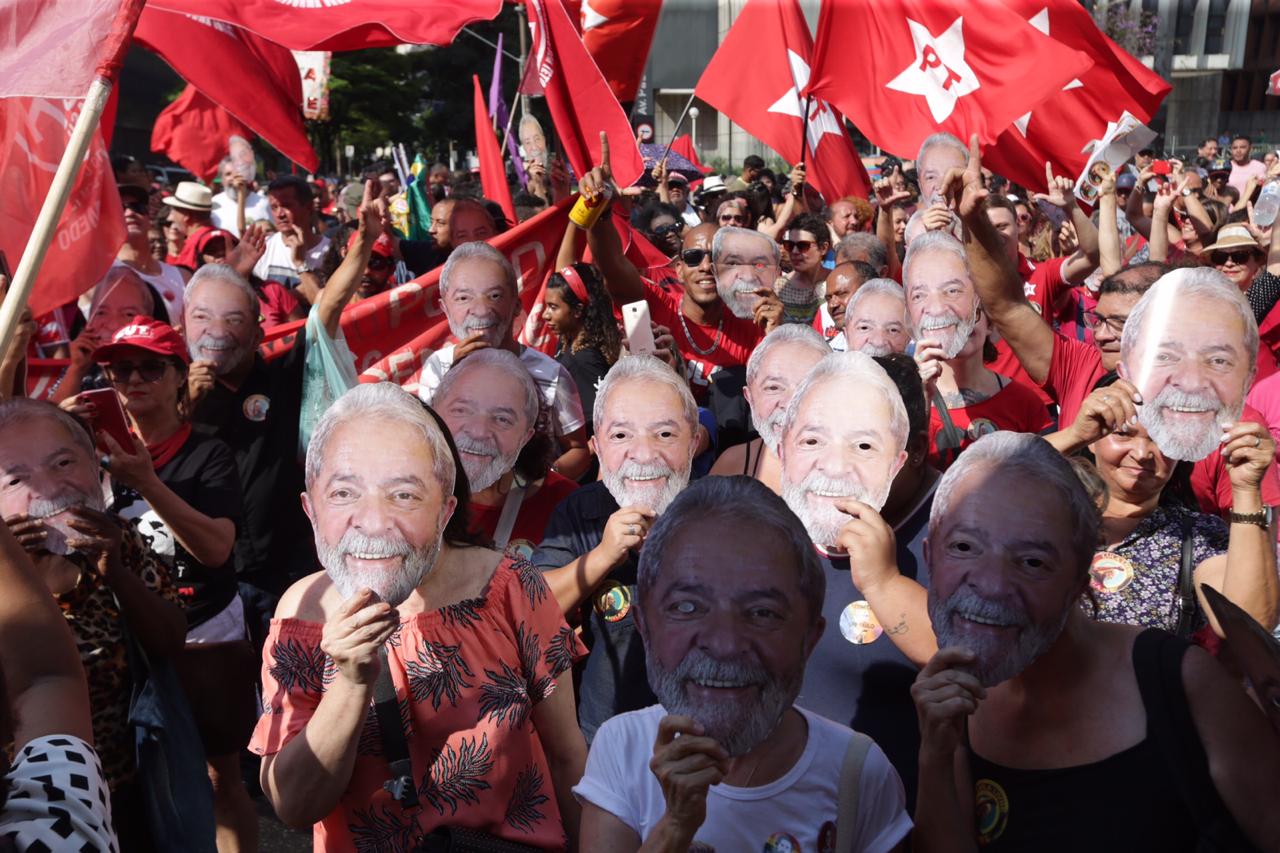 October 14, 2019
Photo: Paulo Pinto
Popular movements, trade unions, the Free Lula Committee and members of Brazilian civil society took to the streets in Sao Paulo on Sunday to demand the release of Luiz Inacio Lula da Silva and denounce the political persecution against the former president.
At a rally on Paulista Avenue, the demonstrators also supported the former union leader's decision to reject a proposed semi-open prison regime, and demanded justice and recognition of his innocence.
'They made up a crime to imprison the man who began the transformation of Brazil,' stated Fernando Haddad, former Education minister during Lula's government.
According to the former presidential candidate, this was because 'they were offended that when they arrived at a restaurant, they would see a family of workers there, or when they arrived at a university, they would find the son of a construction worker.'
Guilherme Boulos, leader of the Homeless Workers' Movement (MTST), noted that they were sending a message to the Supreme Federal Court that it has to make a decision between 'insisting on weakness, cowardice and an omitted stance or repairing and correcting the injustice against Lula.'