Car Wash prosecutors omitted information showing the innocence of Lula da Silva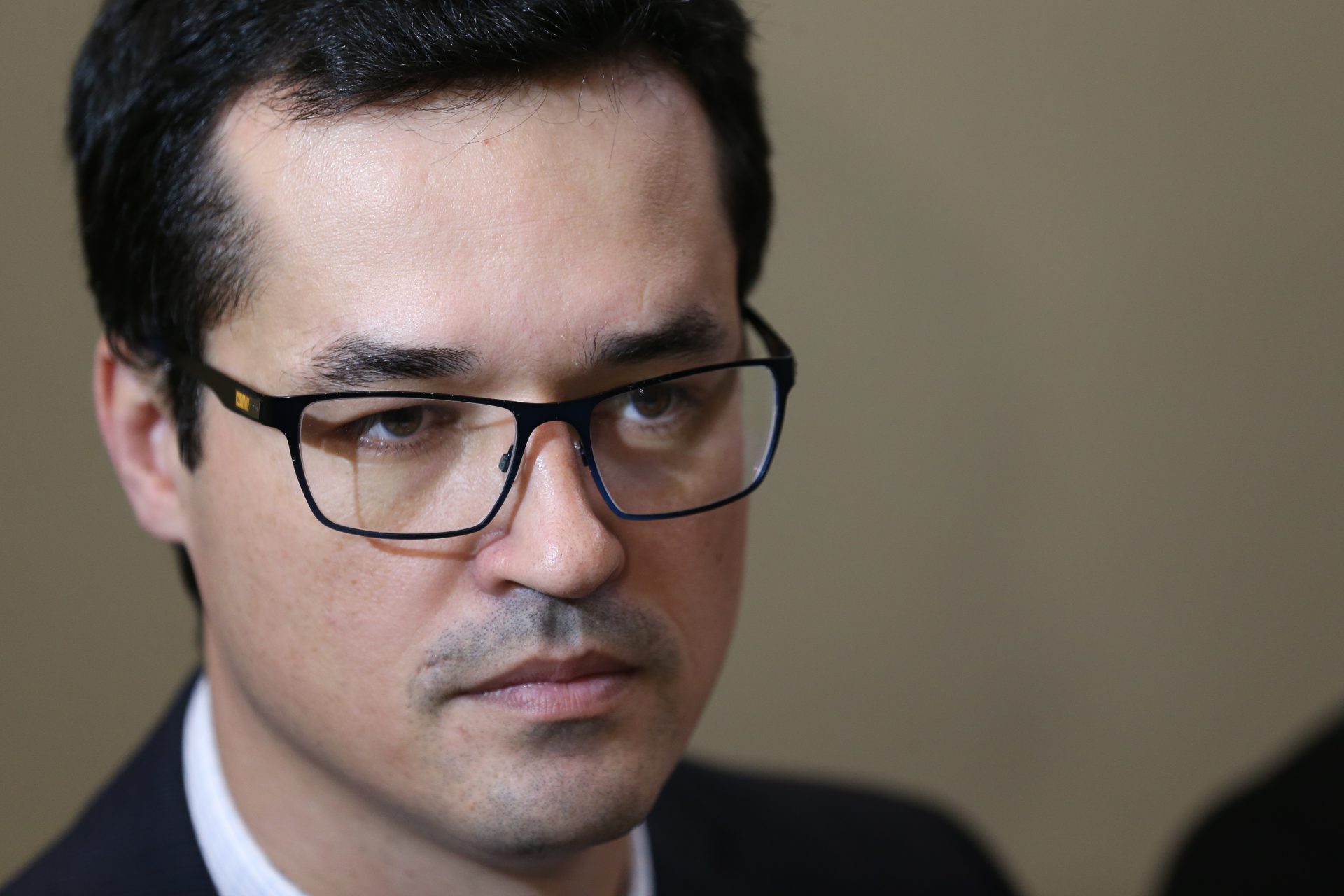 March 4, 2021
Former coordinator of the Operation Car Wash task force, Deltan Dallagnol. The operation was dissolved in mid-February. Photo: Fabio Rodrigues Pozzebom / Agência Brasil
New messages revealed the day before yesterday, in Brazil, that prosecutors of new defunct Operation Car Wash omitted intercepted conversations by the fear they could favor the defense of ex-president Lula da Silva.
The website Consultor Jurídico (Legal Consultant – specialized in legal matters) states that dialogues coming to light confirm that the members of self-entitled "Car Wash task force" omitted conversations involving a witness in the Guarujá triplex case.
The ex-president is accused of possessing a triplex apartment in the coastal area of Guarujá, state of São Paulo, supposedly obtained as a kickback for the concession of benefits to construction company OAS. Accusers allege that the ex-head of state received the property in exchange for contracts signed by OAS with the state oil company Petrobras
The omitted dialogues
However, the defense affirms that the apartment does not belong to Lula da Silva and there are no proofs against the ex-president, who has not committed crimes before, during, or after his mandate (2003 – 2011).
According to the website Legal Consultant, prosecutors feared the conversations could "fit Lula´s claims that he did not want the apartment".
The conversation took place on 13th September 2016, a day before the Prosecutor's Office formally presented the accusation against the Worker Party´s founder.
Prosecutor Athayde Ribeiro Costa discussed with other members of the workgroup, especially Deltan (Dallagnol, then coordinator of the group), whether they should "use Mariuza´s dialogue, object of the interception".
Mariuza Aparecida Marques was a staff member at OAS and was called by the Public Prosecutor's Office as a witness of the accusation for this lawsuit.
The now dismantled judicial operation held Mariuza as the person in charge of the monitoring of the works. She appeared in a wiretapping during the investigations, but prosecutors decided not to include that information in the accusation since it could benefit Lula´s defense. As a result of the triplex case, Lula da Silva was removed from the presidential race, in which the neofascist Jair Bolsonaro was elected president of the Republic.
"Guys, especially Deltan, we´ve got to think twice on whether we´re going to use Mariuza´s dialogue, object of the interception. The conversation could fit Lula´s claim that he didn't want the apartment. It could be bad for us", said Athayde.
In a new petition sent to the STF (the Supreme Court), the ex-president´s legal team warns about the concealment of Mariuza´s telephone conversation.
Besides the suppression of proofs that could benefit the defendant, there is another blatant illegality revealed by the dialogue: the interception of a person under investigation was concealed from the original records.
La Jornada | Translated by Mauricio Pupo.