Collective Alerta-NYC spreads the word about Free Lula Campaign in the US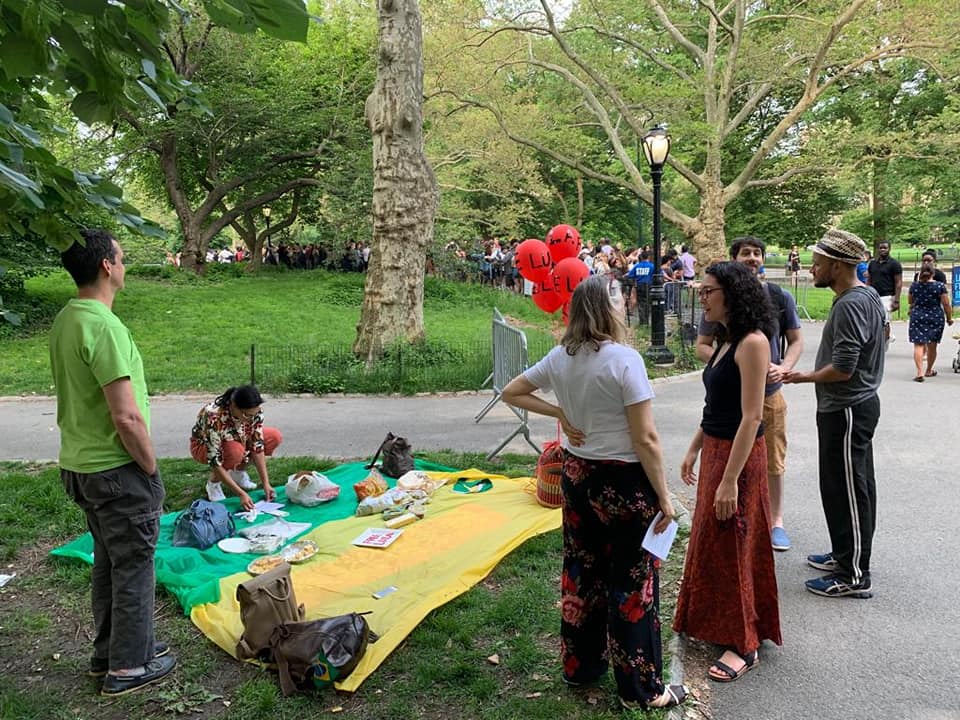 Collective Alerta-NYC and independent activists spread the word about the international campaign to Free Lula at the opening summer shows at Summerstage on 06/01/2019.
The collective appreciated the warm reception during the flyers distribution. Many people demonstrated to be interested and supportive of the #LulaLivre cause. People asked about the political and judicial situation of former president Lula. Progressive teenagers, men and women, were reached as they strolled through Central Park; others were approached as they waited on line at the entrance gate to attend Emily King show at Summerstage.
Some had heard about the situation and would shout Lula Livre; others had no idea about Lula's situation. They expressed indignation when informed of the media manipulation of his legal case, the actions of the Brazilian Justice, especially the Judge Sergio Moro who sentenced him, today the Secretary of Justice on the actual government. Some demonstrated to now about Lula's case through the American media but lacked understanding of the legal aspects of Lula's trial and conviction. They thought that if he was convicted there were evidences beyond a reasonable doubt. They would take the flyer translated into English to better understand the case.
Very few refused to take the flyer. It was a moment of dialogue with the New York City community in an atmosphere of culture and diversity.
The collective made a picnic at the gate entrance, with red balloons written #FreeLula, what caused great curiosity and excitement, Lula in English means calamaris. There is always an opportunity to inform about the cause #FreeLula.
Many Brazilians that walked by approached to take pictures with the group and to give thanks for the work of spreading the word about Lula's innocence.

People were informed about the Free Lula campaign in an informal, relaxed and fun way.
Check out the photos:
Photos and texte: Alerta-NYC