[Statement] Letter of Sympathy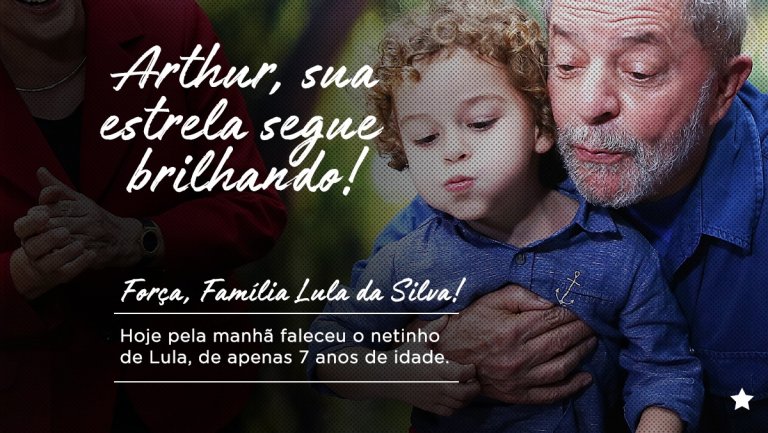 Lula Livre National Committee and International Solidarity Committee in Defense of Lula and Democracy in Brazil expresses its sympathy and support for former President Luiz Inácio Lula da Silva and his family, due to the death of his grandson, Arthur Araújo da Silva, from meningococcal meningitis.
We hope that the Brazilian courts will comply with the Federal Constitution and not deny the ex-President the right to say goodbye to his grandson.
We express our deepest sympathies to the Arthur's parents, Sandro Luiz Lula da Silva and Marlene Araújo Lula da Silva.
We wish you strength, President Lula
Lula Livre National Committee and International Solidarity Committee in Defense of Lula and Democracy in Brazil