Lula: "We cannot lose hope"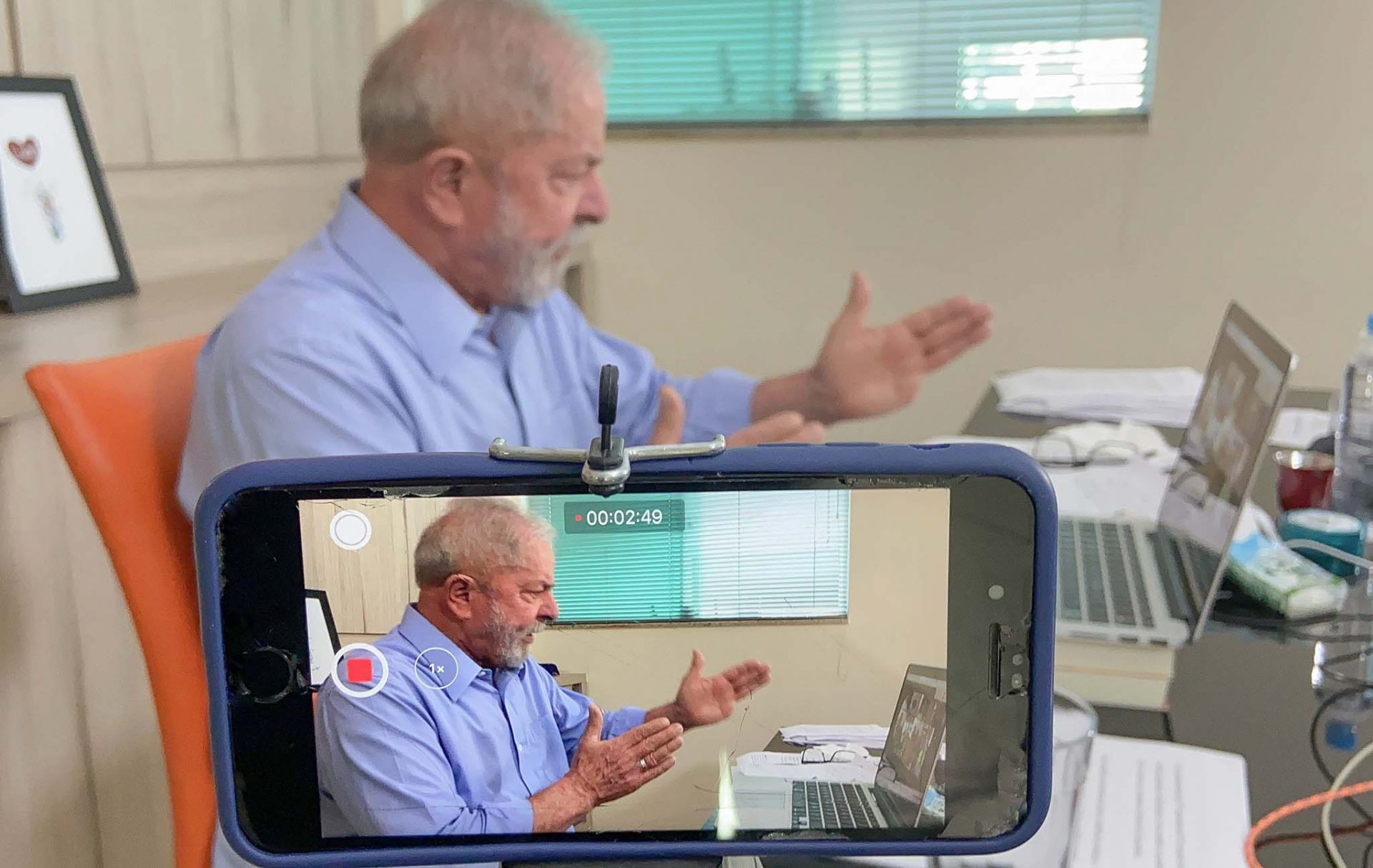 June 12, 2020
Brazil's former president Luiz Inácio Lula da Silva. Photo: Ricardo Stuckert
The former president Luiz Inácio Lula da Silva joined a live with independent media YouTube channels yesterday afternoon. Among other issues, Lula talked about the political landscape in Brazil and the possibility of forming a broad political coalition, Bolsonaro's disastrous approach in the face of the Covid-19 crisis, and the interests behind operation Car Wash.
"I do not want Brazil to go through what happened in Egypt. I want us to democratically remove Bolsonaro from office and let the people choose someone [civilized]", Lula affirmed, when commenting on the various crimes of responsibility committed by the current president.
This week, the International Criminal Court (ICC) accepted a charge for crimes against humanity against Bolsonaro. The court tries human rights violations and was founded in 2002, following the Rome Statute, a treaty that also typifies genocide. Bolsonaro may face charges on both crimes.
"Bolsonaro will be historically blamed for a genocide. He is being reckless in the handling of the pandemic He should have followed the example of Alberto Fernández in Argentina, and of other countries which cautiously learned their lesson", Lula added.
For over a two-hour talk, the former president also commented on the origins of the economical and political crises that hit Brazil nowadays.
According to Lula, the fake news campaign that has elected Bolsonaro and the Car Wash operation had external funding in order to dismantle Brazil. "The Car Wash operation was created in the US Department of Justice aimed at, first, breaking the Brazil engineering industry and, second, destroying the pre-salt project. (…) [That was] because we were competitive worldwide. Brazilian companies reached the Middle East, Russia, Miami. They were acting in most of the African continent, and in most of South America".
Despite acknowledging this as a harsh situation, Lula still thinks it is possible for the country to get back to recovery. "It is the saddest moment I have lived in Brazil's history. (…) [We cannot] lose hope. After a misfortune happens, there is always a chance to improve and we have to learn our lesson".
Watch the full press conference: