Statement by the American Association of Jurists recognizing Luiz Inácio Lula da Silva as a political prisoner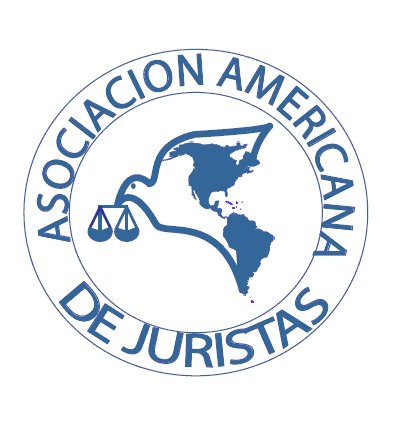 The American Association of Jurists (AAJ), a non-governmental organization in consultative status with the United Nations, hereby expresses its concern with the long imprisonment of Luiz Inácio Lula da Silva in Brazil, even though his sentence has been reduced by a higher court. His conviction was ordered as a consequence of an accusation based on the violation of the due legal process, with prejudice to the right to a fair opportunity to be heard, with no evidence, and in a proceeding conducted by Judge Sérgio Moro. Moro is the current Minister of Justice and was appointed as soon as Jair Bolsonaro's submissive and far-right administration began after he benefited from the fact Lula da Silva, who was leading all voting polls, was prevented from being a candidate in the elections.
Lula da Silva ended his second term as president with over 80% of approval. In August 2018, the Superior Electoral Court did not accept his candidacy and forbid him from expressing himself politically while imprisoned; in addition, it forbade his party from using his image in the electoral campaign.
It is important to point out that the Brazilian Constitution ensures the presumption of innocence until the decision regarding the due process becomes final, which is not the case.

It is evident that these conditions demonstrate imprisonment that both violates fundamental guarantees and has clear political motivations and, thus, unrelated to an act defined as a crime in Criminal Law. It intends to move the public figure of Lula da Silva away from the national political process as well as set the foundations to discriminate other people who have different ideological tendencies through an irregular proceeding.
These facts classify the case into what that European Council legally defines as political imprisonment, and Amnesty International defines as 'prisoner of conscience.'
Therefore, the American Association of Jurists declares that Luiz Inácio Lula da Silva is a political prisoner and joins the international campaign for his immediate release, thus participating in the campaign "LulaPoliticalPrisoner" so that it will have worldwide repercussion. We call jurists' organizations from all over the world to join this campaign and issue similar statements.
April 30, 2019
The undersigned:
Vanessa Ramos, president of Continental AAJ
Luis Carlos Moro, general-secretary
Beinusz Szmukler, president of the AAJ Advisory Council
Check out the original document here.
Translated by Márcia Macêdo.