Berlin's Free Lula Committee performs political action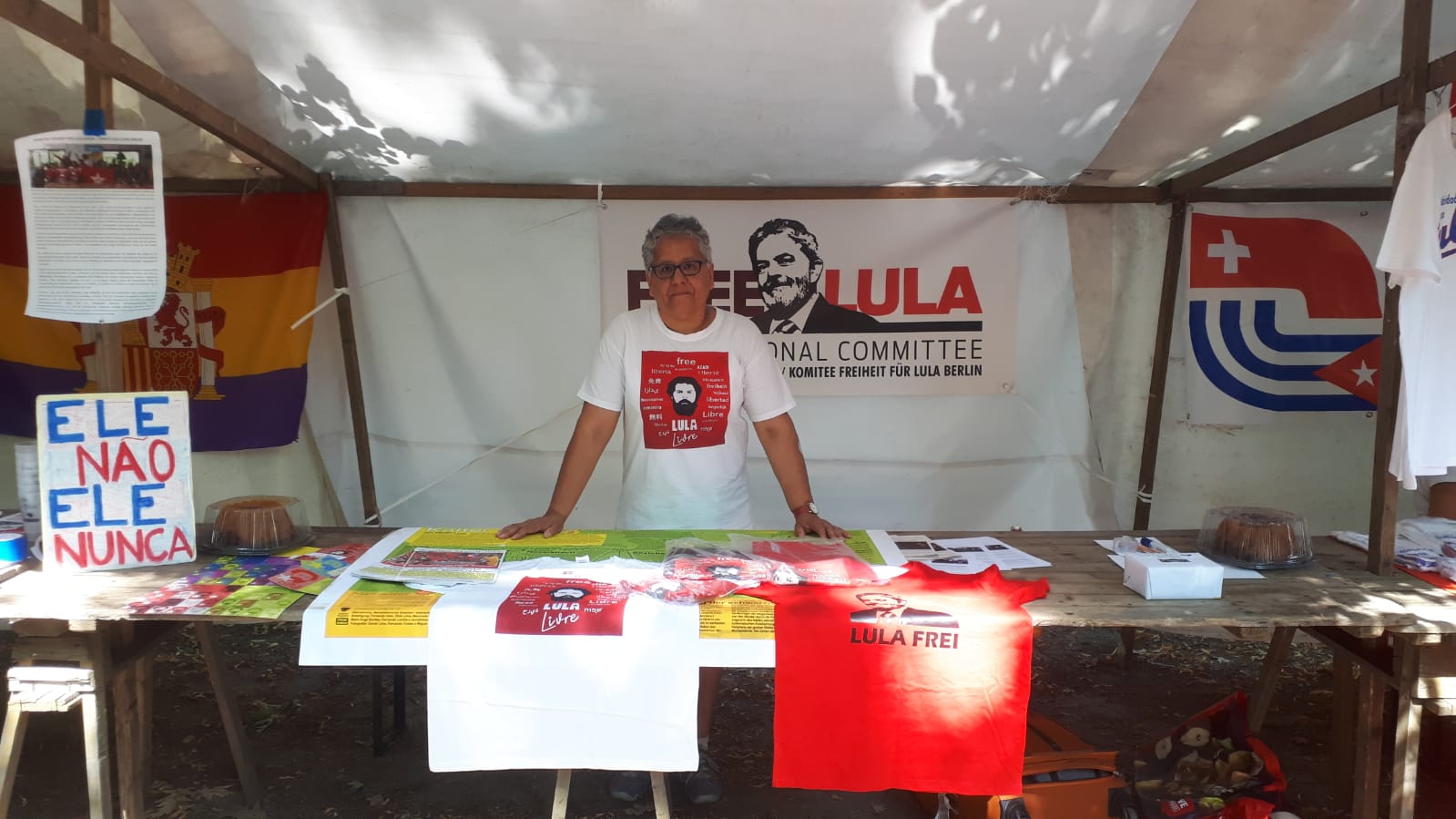 July 29, 2019
Foto: Comitê Lula Livre Berlim
Berlin's Free Lula Committee was present at the great Solidarity Party "Cuba Si" that took place at the capital of Germany, on july 27th, and collected more than 400 signatures in favour of the release of the brazilian former president Luíz Inácio Lula da Silva. The committee passed on information for a mostly german and latin american audience about the serious situation in Brazil and the latest developments of Lula's illegal imprisonment.
In addition to the information provided in person by the committee, there were also updated flyers and bulletins, written in both german and portuguese. The public was mostly well informed about the brazilian situation and lined up to sign up for the annulment of penal decisions against former president Lula.
The event, organised by the german political party Die Linke, attracted hundreds of people and was another important action for #FreeLula around the world. The event started at 2pm and carried on until 10pm with live music, cultural and political activities, and typical foods and drinks.
Check out the pictures:
Text and photos: Berlin's Free Lula Committee | Translated by Nicole Herscovici. Revision: Beatrice Weber.