Former judge Sergio Moro admits having treated Lula as an opponent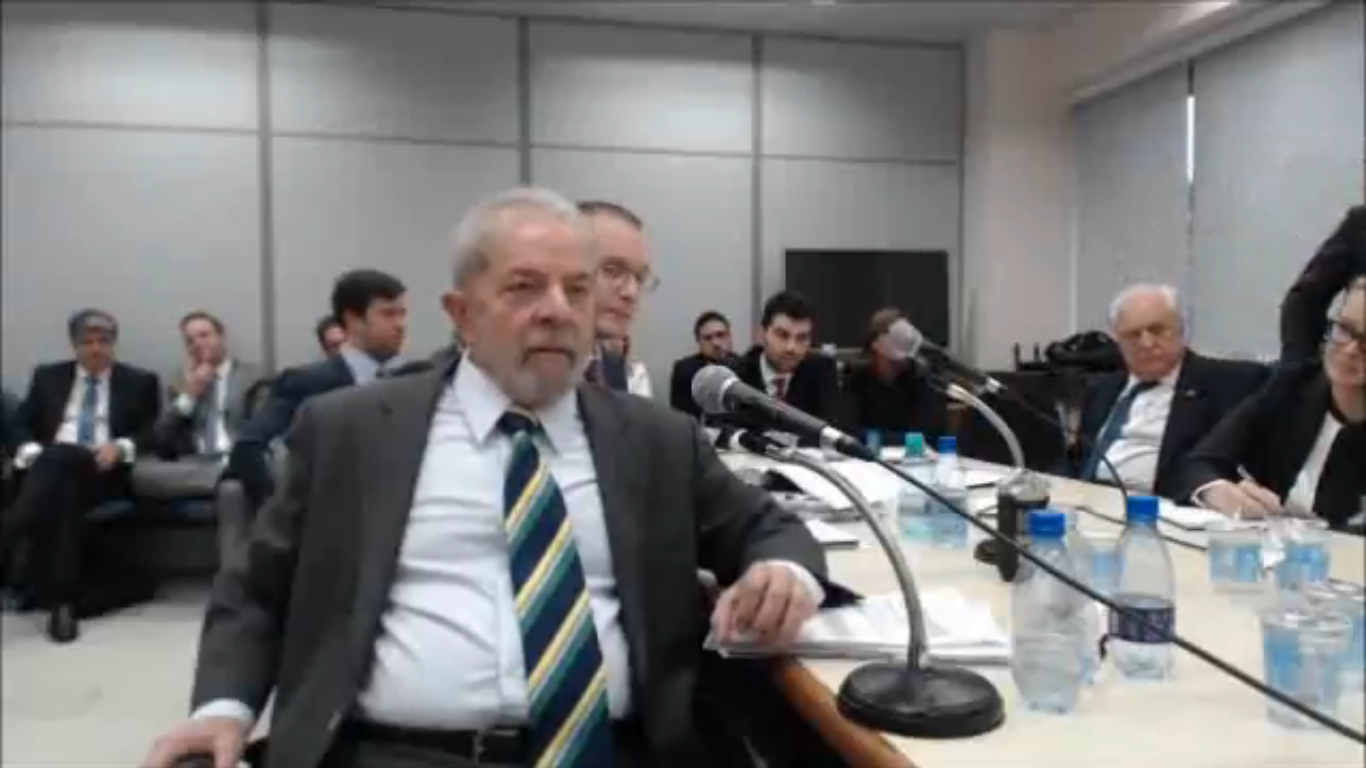 July 7, 2020
Former Brazilian president Luiz Inácio Lula da Silva giving a testimony to the then judge Sergio Moro, in May 2017. Photo: reproduction/ YouTube
Former Brazilian Justice Minister Sergio Moro stated that he always distinguished former president Luiz Inácio Lula da Silva as an opponent to defeat, a fact that proves his partiality when he was a federal judge.
During an interview with Globo News TV, Moro acknowledged that he treated Lula as an opponent in a boxing ring and thus dismissed the image of an impartial judge who decided his sentences based on evidence that he has always tried to convey.
Analysts assure that this is one more evidence that the Lava Jato (Car Wash) judicial operation was a collusion against Lula and the Workers' Party, in order to force them out of the Brazilian political landscape.
Therefore, the proceeding on Moro's partiality must be judged. Besides acknowledging Lula's innocence, this trial might restore Brazilian democracy.
Workers' Party former senator, Lindbergh Farias, has stated that "when Moro called the hearings he conducted in the proceedings against Lula 'in a boxing ring with Lula', he took off his mask and made it clear he did not behave as a judge, but as an adversary of whom he had to judge".
"It is urgently needed to annul the processes he conducted against Lula", he added.
Recent leaks published by The Intercept Brasil have revealed Moro's partiality when he worked as a federal magistrate and convicted former president Lula without evidence.
Prensa Latina | Revision: Mauricio Pupo.